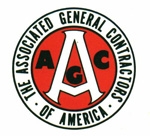 JBH VP Maria Guy is board president for ACE Leadership High School, a new Albuquerque Charter School focused on developing student skills through an Architecture Construction and Engineering curriculum. The NM Building and Education Congress, a group formed by membership of the Associated General Contractors New Mexico Building Branch, founded ACE Leadership High.
About ACE Leadership High School
The mission of ACE Leadership High School is to equip young people who love to design and build things. To do this, our school will work closely with students, parents, families, community leaders and leaders in this profession to ensure that what we are teaching our students and how we are teaching them is both real-world and demanding enough to create a sustainable and powerful future for this industry in New Mexico.
We believe that to be most effective in delivering on our mission, the curriculum must integrate academic knowledge with trade skills and high levels of the professional "soft-skills" such as collaboration, communication and being client driven.
To aid with this unprecedented level of integration, we will have a Construction Coach on staff. The Construction Coach will help teachers develop projects that incorporate the industry processes and help us understand what types of real projects students can tackle and accomplish. He or she will also continue to connect the school to other construction professionals who wish to mentor our students.
If students are interested in ACE, we believe they will be active learners. Kids who think they want to be involved with designing and building communities are likely kids who learn best by doing.
The daily experience of students at ACE Leadership will reflect this understanding and can be summarized by the phrase, "Learning by doing, every day, in every class." Typically, schools are not designed to create and sustain active learning. Yet, many students interested in working with their hands in traditionally designed schools wait all day, through classes that seem irrelevant to them, so that they can engage in their elective classes to learn with their hands.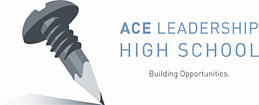 Go to ACELeadership.org to learn about the school and its mission.