2019
JBH mobilizes in Virginia at the site of new semi-conductor facility, celebrates 60 years in business, and for the first time in company history logs over 2,000,000 manhours worked in a year.
2018
JBH is named General Contractor of the Year by the Associated General Contractors of America New Mexico Building Branch. JBH has previously received this recognition in 2006 and 2016. JBH also mobilizes in Hawaii at the site of longtime DOE customer.
2017
JBH is named a Best Place to Work in New Mexico by the Albuquerque Business First, determined by employee surveys.
2016
In November 2016, at the invitation of a long-time client, JBH mobilized to Sparks, NV 1,018 miles from the Corporate Office in Albuquerque,

NM. In true JBH project character, the customer is confidential and the work is moving rapidly.  After years of practice making strategic moves throughout the country supporting
our customers, JBH was able to mobilize and began installing immediately.  To support the effort, JBH's Albuquerque pipe fabrication facility is assembling 2″-8″ PVC, creating 40′ sections that are driven to Nevada weekly and unloaded directly into the facility. Past JBH strategic moves include Costa Rica, Colorado Springs, CO, Lehi Utah, Chandler, AZ, and Malta, NY.
2015
JBH embarks on their Lean Adventure, focused on eliminating waste and continuous improvement throughout admin and field operations.
2014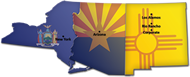 JBH opens an office in Malta, NY, performing process piping in support of the local microelectronics industry
2013
JBH is ranked 2nd Largest Mechanical Contractor in NM, 9th Largest in AZ
2012
ENR SW names JBH the Specialty Contractor of 2012 based on our mechanical contracting revenue increase from 2010 to 2011, JBH community involvement and overall organizational performance.
John Michael Stroud is named President of JBH after 24 years of dedicated service.
2010
JBH moves to its new corporate office located at 501 Eubank Blvd. SE, Albuquerque, New Mexico 87123.
2009
JBH celebrates its 50th anniversary serving government, high tech, industrial and commercial clients throughout the Southwest since 1959.
JBH opens a site office in Chandler, AZ to support High Tech work at  a local microelectronics manufacturer.
2008
Maria Guy serves as Pres. of Associated General Contractors NM Building Branch, first woman to do so in its 60 yr history.
2007
Mark and Linda Henderson announce plans to transfer partial ownership to the employees of JBH through an Employee Stock Ownership Program.


JBH embarks in a Joint-Venture with Yearout Mechanical to perform work for the National Enrichment Facility in Eunice, NM.
2006
Mark G. Henderson announces plans for the transfer of ownership of JB Henderson to the Leadership Team.
JBH is named the #1 Specialty Contractor in New Mexico by New Mexico Business Weekly

JBH in nominated as One of the Best Places to Work in New Mexico, by New Mexico Business Weekly
2005
SW Contractor Magazine ranks JBH the Safest Contractor in New Mexico
JBH ranked the #2 Specialty Contractor in New Mexico by SW Contractor Magazine
2004
JBH opens an office in Colorado Springs, Colorado
2003
JBH opens an office in Rio Rancho, New Mexico
2002

Charlie Watson, current Controller, joins JB Henderson as the Assistant Controller
JBH acquires Davis and Associates of Santa Fe, New Mexico
2001
Mark G. Henderson awarded the AGC's highest Commendation, the SIR award
1999
JBH makes the jump from a small to a large business
1998
JBH goes to Costa Rica to perform work for an international Semiconductor Manufacturer's new factory
Established JBH Quality Management System (QMS) by identifying core processes modeled after ISO 9000
1997
Mark Henderson receives the Ron Brown Award
Established the first JBH Safety Committee
1996
JBH receives United Way of Central New Mexico Gold Award

1995
Added Class 100 clean room ultra purity pipe fabrication facility
Mark Henderson serves as AGC NM Building Branch President
PresidentMark Henderson serves as the MCA NM President until 1997
1994
John Robertson, current Vice President, joined the JBH Team
1990

Mark G. Henderson became President of JBH
Jack B. Henderson passed away on Oct 26th
1986
JBH built and moved into their present Albuquerque office on Trumbull in Albuquerque October 26th
1985

Bart Davis, current VP, Northern NM Area Manager, joins the JBH Team
1984

Dorian Atwater, current VP, Albuquerque Area Manager, joined the Henderson team
1977

JBH joins the Mechanical Contractors Association (MCA)
1976
Mark G. Henderson earned his NM State Plumbing and Gas piping license.
1971

Mark Henderson joined local 412 for plumbing and piping as a first year apprentice
1970

Linda Henderson, wife of Mark G. Henderson, began working for JBH
1968-1971
Mark G. Henderson, son of Jack and current CEO, worked summers as a laborer.
1963

JBH Joins the Associated General Contractors
1959

JB Henderson Construction Company was founded by Jack B. Henderson