Construction. It's a Science.
The JBH construction approach applies scientific principles to project management by mapping and planning all project aspects, utilizing best known methods derived from over 60 years of experience to direct structured output that can be clearly communicated to our customers daily.
The JBH Project Management Process is organized into Pre- Construction, Project Execution, and Project Close-Out. Focusing on pre-planning and structured execution centered around 6 critical areas; Safety, Planning, Meeting, Procurement, Billing, and Issue Management.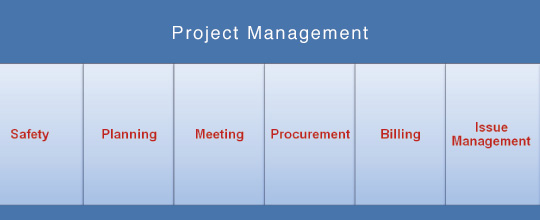 "The leadership, from Superintendent, to Foreman, to the pipefitters in the field. Everyone projects competence and professionalism. I never had to worry about missing a milestone; as issues arise, JBH comes through with solutions and a way to keep the project on schedule." – response when asked  what customer liked best about working with JBH